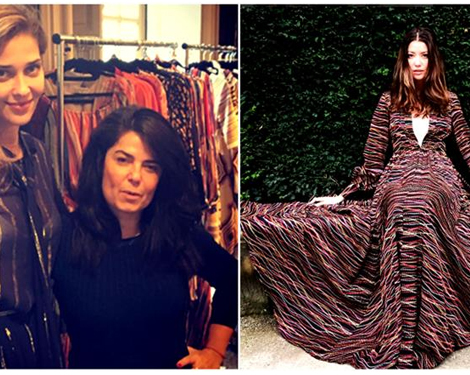 Princess-like ensembles by Brazilian-born designer DaniellaHelayel, whose sapphire blue silk creation was worn by Duchess of Cambridge Kate Middleton when her engagement to Prince William was announced, will now be available in India.
Helayal's dress line will be available in the country through e-commerce platform Koovs.com, starting May.
Inspired by Kate's sister Pippa's much-anticipated wedding, and to coincide with the summer party season, the Princess collection by Helayel will offer seamless day-to-evening wear, read a statement.
"I started designing to make clothes that made women feel sexy and confident — clothes that could move seamlessly from day-wear to evening, that looked great and that lasted. I believe that feeling gorgeous, sophisticated and confident should be accessible to every woman," Helayal said in a statement.