New Delhi – November 2019: Shapes speak a language that has no singular translation. Inspired after this thought, the new Forma collection attempts to create an unconventional dialogue between the individual and the space, expressed through the reinterpretation of typical form.
Beautifully hand tufted in 100% bamboo silk, each carpet is an elegant expression of luxury, brought alive through an infinite interplay of pile height variances, colours, textures, and patterns.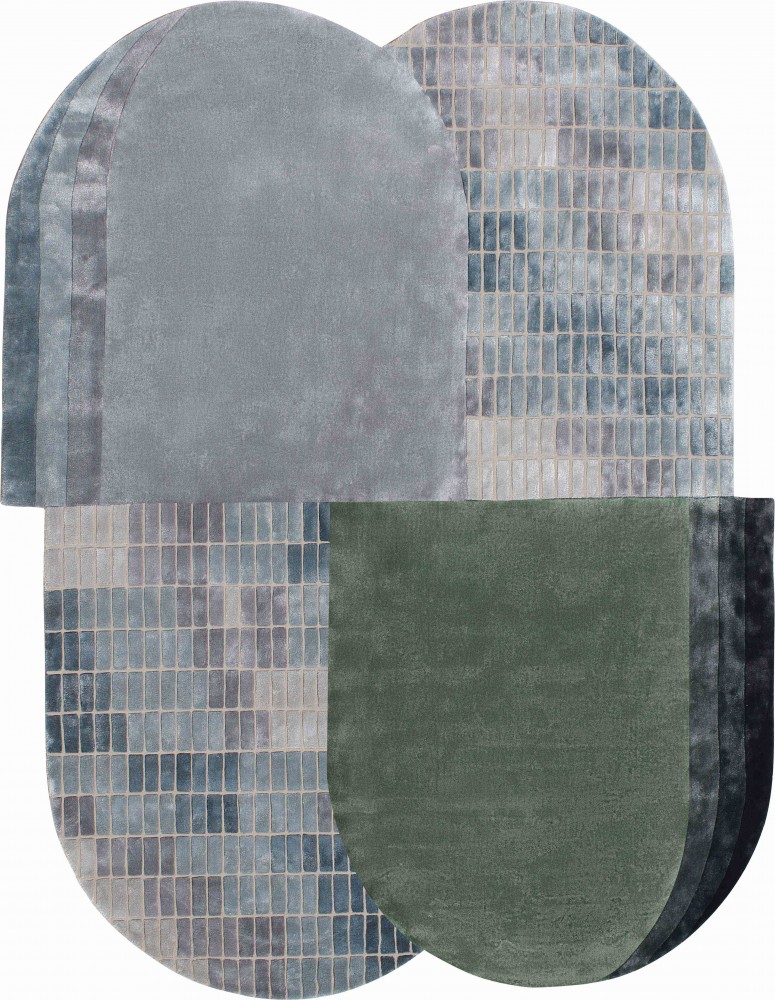 "The carpets break design tradition," says Mr Ravi Patodia, Managing Director. "These uncommon shapes explore the paradox between the formal and the informal, the obvious and the hidden. And alter the definition of a finite space, to make it about unusual possibilities."
With this new collection, Hands is going beyond construction, technique, colour, material, or design type, to boldly play with the shape of a carpet, subsequently, adding a distinctive character to the space each adorns.
The Collection features twelve designs:
ORBIC - 7' x 10'
ELIPS - 5'6'' x 9'
ESFERA - 8'2'' x 8'
HEX - 6' x 9'
CORBEL - 8' x 10'
CERC - 8' x 8'
OVATE - 8' x 5'6''
PRISM - 6' x 8'
QUAD - 5'6'' x 7'6''
RHOMBUS - 7'9'' x 10'
SIMPLEX - 8' x 10'
VAULT - 6' x 12'
Mr Ravi Patodia, Managing Director, further adds, "The beauty of these carpets lies in their indeterminate form - that can hold different meanings to different people. Because of this, entering the room becomes synonymous with entering the art in the carpet itself - to discover where it takes you. Two people sharing the same space might not have the same visual or even emotional experience."
A tuft of beauty: the hand tufted carpet
The hand tufted carpet is woven by hand - using a tufting gun. Yarn is punched through a backing material and the weaver follows the pattern, switching colours and even types of yarn as he moves on. The hand-eye coordination needed has often been compared to that of an impressionist artist. Pile heights can vary tremendously, based on the design, and sizes can go from a small-area rug to a wall-to-wall carpet for a ballroom in a palace. Tufting is also done with an unpowered instrument and requires firm hands, a steady temperament, and a skill that's rare in these times. A hand tufted rug can take weeks to complete.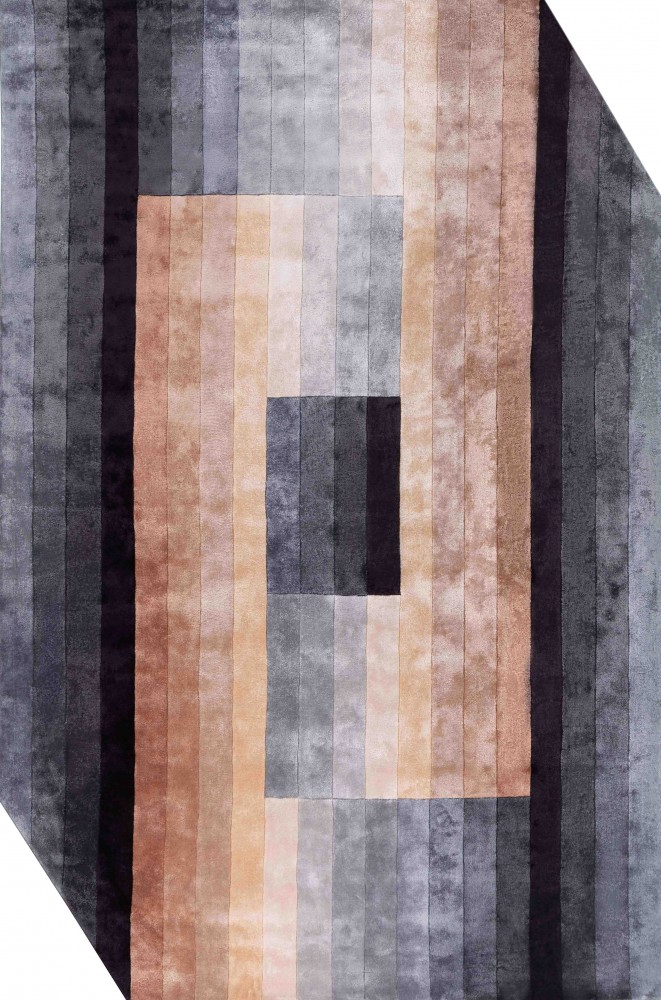 About the company:
Founded in 1881, in Bhadohi near Varanasi, by Mr A Tellery (a pioneer of Indian handmade carpets), the business passed on to the Patodia family some decades later. Now it is the second generation of Patodias who run the show.
Today, the brand is housed in some of the world's most prestigious palaces, luxury hotels, and residences. But the crowning glory lies in having crafted one of the world's finest hand knotted carpet - with an incredible 4900 knots per square inch. While the label caters to clients across the world, Hands showrooms are at Delhi, Mumbai, and Dubai.
New Hands collections are introduced every season. This time, it is Forma. There is also the bespoke design - completely custom-made, designed, sized, and crafted around a unique, personal expression.