If there`s one trend you should try this season, it`s the romper! This one-piece outfit is a fun alternative to the sundress, and has the bonus of built-in shorts. Gear up for warmer days with these adorable styles.
These days, the romper is back in a big way, with designers featuring rompers on the runway and retailers experimenting with patterns, tailored and relaxed silhouettes, and eye-catching details. It`s likely you have one in your own closet right now.
Laces Rompers
Look sophisticated without the splurge. It`s also easy to dress up with wedges
Chambray Romper
This one-step outfit makes it easy to run out the door, and matches all the accessories you already own.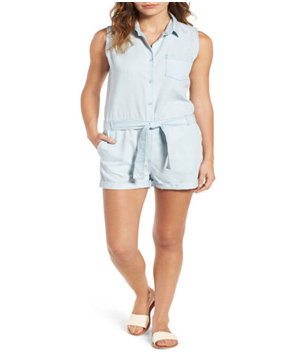 Silk Rompers
You'll look completely polished in this silk romper with a feminine neck tie,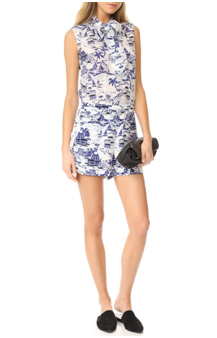 Off the Shoulder Rompers
This silhouette make it a perfect choice for cocktail parties and date night.
Floral Print rompers
Suit up for summer! This sweet floral-print romper makes a fun replacement for shorts and a T-shirt.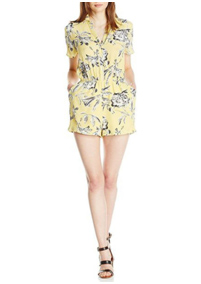 Chiara Romper
Bring on the retro vibes with this gingham-print romper. The classic check pattern is a must-have for summer 2017! It's made with a silk/cotton blend, and sure to turn heads with a low V at the back.
Short Printed Jumpsuit
With this romper, it's like you're always on vacation. Stay in an island state of mind with the bold, tropical print and flirty halter neckline. We'd pair this with a fun pair of shades.
Boat Romper
Here's a romper that easily goes from day-to-night. It's made with luxe floral-print silk, a Yumi Kim signature, and changes occasions just by switching out your shoes.
Ruffle romper
Ruffles add a playful element to this romper, but it still feels grown-up with a deep V-neck and toned down stripes. It's also figure-flattering with a belted tie at the waist.
Rue Romper
This chic romper doubles as a swimsuit coverup. You'll be best-dressed on the beach with the feminine white lace and an eye-catching cutout at the back.