The sartorial chameleon and seasoned photographer throws open her wardrobe as she schools us in avant-garde fashion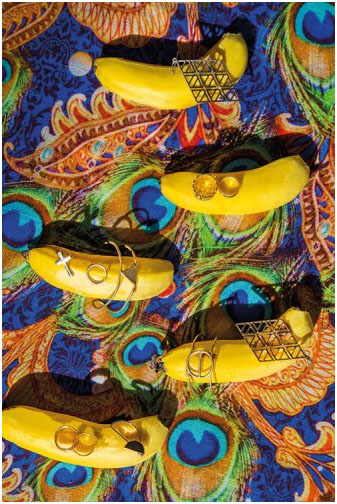 A motley of "street style, rocker chic and simple-yet-edgy" looks are a staple for this professional lens woman. Over the years, Anushka Menon has derived inspiration from friends and popular style icons, runways and glossies. Her first tryst with design came along when she created her school prom outfit. "Fashion has always been a part of my life. Initially I wanted to be a designer before I went on to study photography. In fact, I sketched out a whole black-and-white collection in my design year at RMIT University in Melbourne." Even today, Anushka prefers to create her own outfits for special occasions — adding a sprinkle of fun to her clothes — unless she's on the job, where practicality reigns supreme. This free-spirited trendsetter loves pairing ripped denims from Zara with a casual racerback vest from H&M, with Adidas pumps completing the look.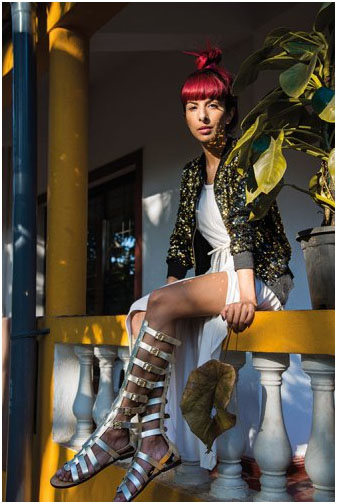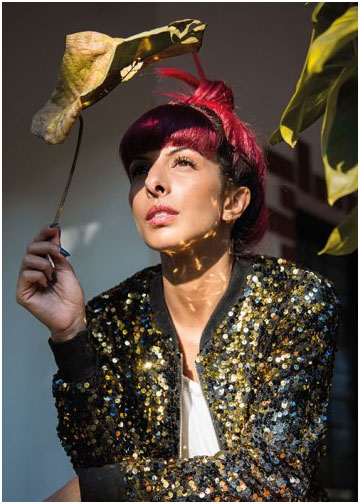 Toning it down, more often than revving it up, is what keeps her looking sharp and smart. She says, "I usually don't dress up for work as most of the times I need to be super comfortable in what I am wearing; you will most likely find me lying on the floor trying to get the perfect shot." But when she is DJing — her lesser-known passion — she loves to experiment.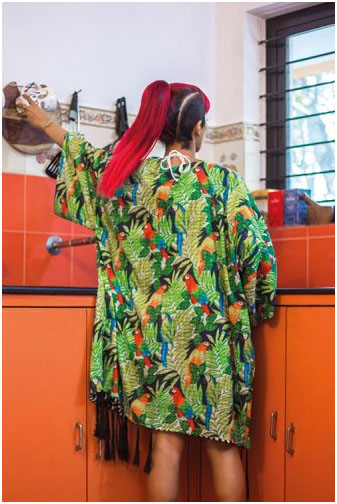 Anushka`s no-brainer day look comprises an off-white asymmetrical T-shirt dress teamed with tribal-inspired necklaces of varied lengths and a pair of sandals or low-heeled booties, but she adds, "I like trying out different avatars (staying within my comfort zones of course)". Her evening wear swings to the dressier side, with high-waisted leggings, a crop top and a short kimono jacket, complete with high-heeled boots and a stack of chunky jewellery. Day or night, she prefers to keep it natural with minimal to no make-up. While she may shuffle between New York, Milan, Los Angeles and Bangkok for her fashion fixes, she remains faithful to the colour black. "It is easy to wear, looks great on the skin and allows me to experiment with shoes and accessories of different colours. Plus, I always have my hair coloured, so for me, black works best!" Her favourite labels include Balmain and Manish Arora, and En Inde for jewellery. While on holiday, the unabashed beach bum likes slipping into "a sexy swimsuit, full-length kimono jacket, high-waisted denim shorts, sunnies, flip-flops and, not to forget, a big designer bag to carry it all!"
Avant-garde looks? Bold cuts? Madcap pairings? Bring them on! This shutterbug is as much a star behind the camera as she is in front of it.