Over the last couple of days, Parineeti Chopra has managed to impress us with her sartorial choices. The bubbly actor is keeping it casual-chic and how!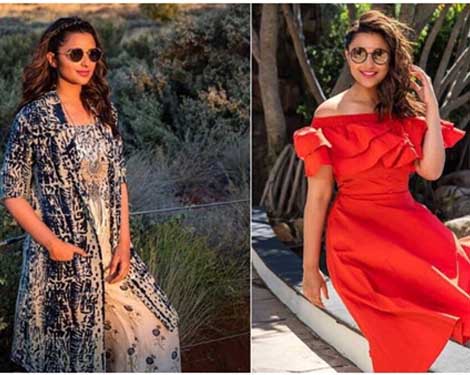 Sanjana Batra has dressed many famous names like Alia Bhatt, Shilpa Shetty, Huma Qureshi, Tamannaah Bhatia, Kalki Koechlin and Prachi Desai, but we feel her best moments have always been with the bubbly actor Parineeti Chopra. Probably this has got to do something with the fact that the duo share a special bond.

Both of them have given us memorable looks in the past, and now with Chopra running around all over the place to attend to her duties as an ambassador for Australia Tourism, they are back to experiment some more.

Let's start with their fabulous take on boho chic. Dressed in a soothing number from Verandah, Batra accessorised her outfit with a statement metal neckpiece from Ritika Sachdeva. Keeping her hair simple with a cute crown braid, she leaned towards minimal make-up to round out her look. We think Chopra resembled a nymph in the woods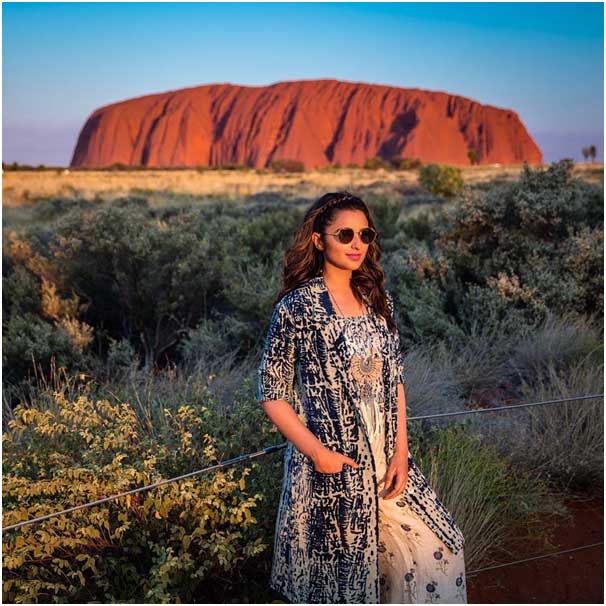 Since Batra is no run-of-the-mill stylist, she knows how to dress up celebs stylishly even if they are out in the open and this outdoorsy look proves it. We love how the casual beige jumpsuit was paired with a leather jacket, prepping her to take on the rugged Australian terrain.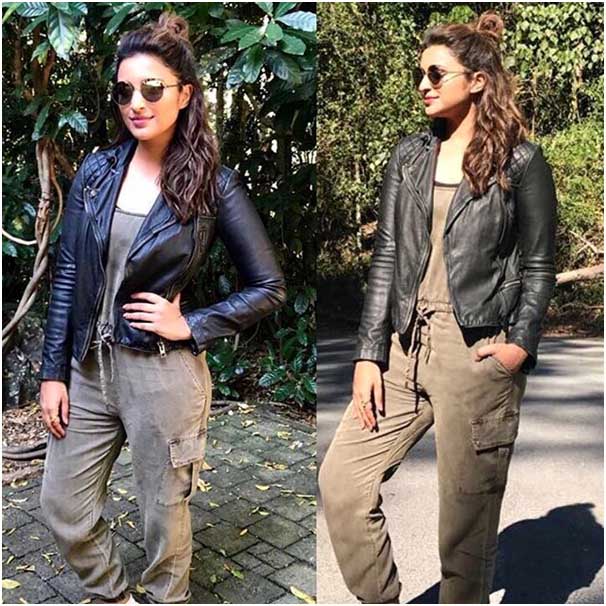 On another occasion, she gave out easy-breezy vibes in a turquoise-hued Ankita Choksey number, paired with Opium Eyewear sunglasses and tasseled heels. This look is proof that the Chopra-Batra duo know how to flirt effectively with the camera.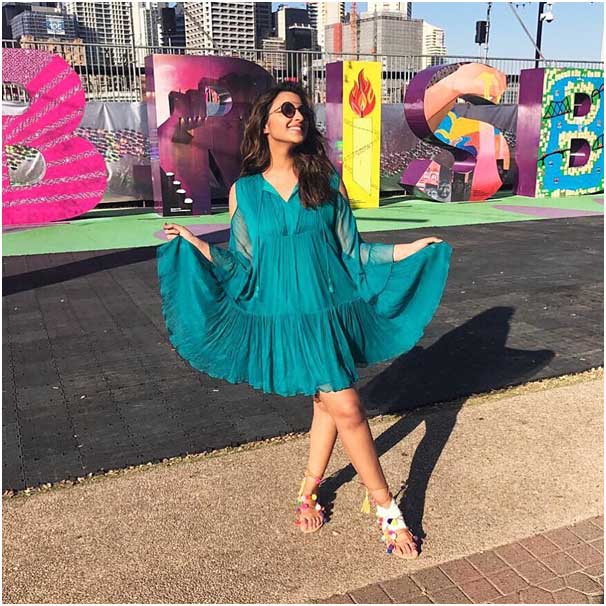 Last but not the least, Chopra looks ravishing and really relaxed in an off-shoulder red number with ruffles by Manika Nanda. The round sunglasses by Opium Eyewear along with wind blown-hair takes it to another level.