From long flowy skirts to ill-fitted sassy tops, there is a vivacious range of to-go-summer outfits which can do wonders to any woman's persona and bring her in the league of badass fashion experts. Who wants to be a part of that??? If you are a genuine fashion lover, you don't need to give up your incredible style just because of bad weather. However, you can live it to the fullest by dressing like a chic and walking like a diva. Ready to make that possible!!!

Long Floral Skirts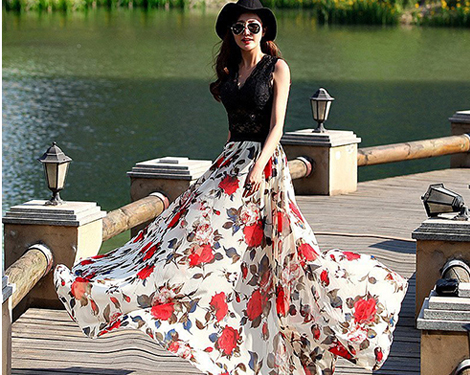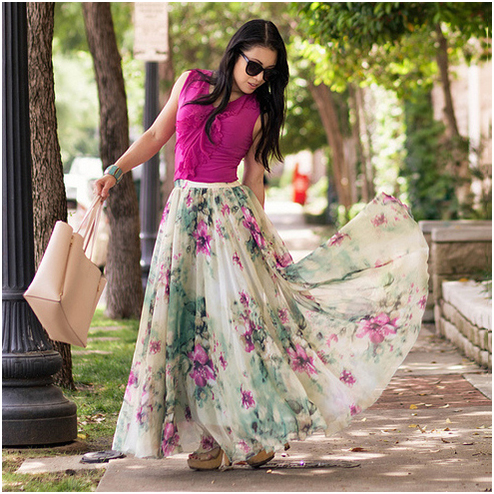 One of the best ways to give your ethnicity a shot during scorching weather!!!
The long traditional or contemporary designed skirts can be your perfect mate in summers. You should definitely pick them because they will not only protect your legs from tanning but also keeps your cool and airy to dazzle like a sassy lass. Go preferable for cotton skirts as the fabric is known to be one of the most skin friendly and refreshing weaves. If you will ask me about the prints, I will surely suggest you to fall in love with charming floral designs and patterns. The combination is beyond perfect and can make you the fashion icon of the sweaty summers.

Cotton Sarees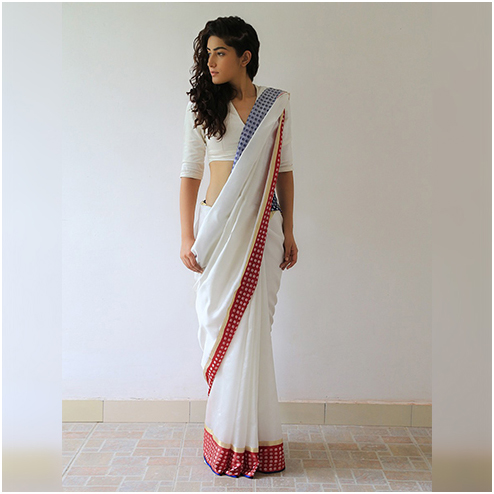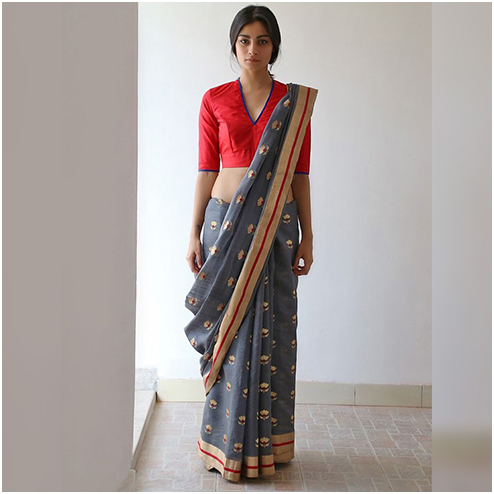 As already mentioned about the amazing traits of cotton, you can feel the love for alluring cotton sarees in summer season. Saree is simply the best outfit to slip into at any time of the season just because of the fact that you can do a lot of things with this enchanting drape. Like in summers, pick a gorgeous cotton saree and drape it in a conventional style to feely airy and comfortable. Pair these Indian staples with quarter sleeves or strap sleeves blouse and trendy jewellery to hold a gaze at any moment. Available in variety of prints and designs, these cool traditional garments are undoubtedly the best women wears for Indian summers.

Baggy Kurtis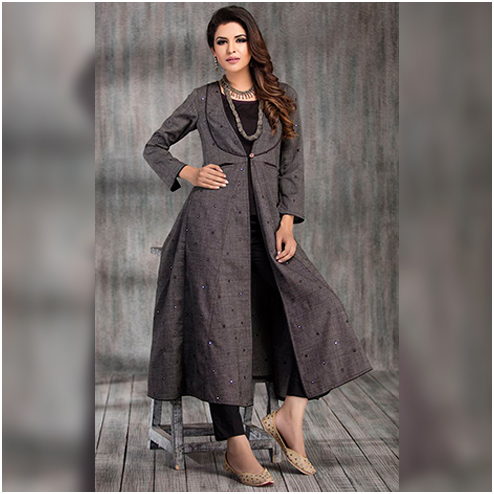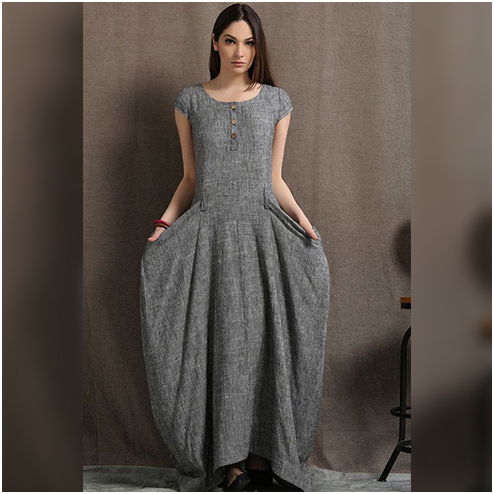 Who wants to ditch kurtis in summers??? After all, this is women's most loved attire during any bloated or lazy day. Go for ill-fitted or baggy kurtis to beat the sweaty season and pair these ethereal women weaves with leggings or other comfortable bottom wears. If you want make the most of the season, catch up with this amazing range of summer outfits in India and bring the best out of your flawless personality. It's time to show the world the fashionista in you and flaunt your cool and sassy appeal like never before. Bundle up, you gorgeous!!!

Culottes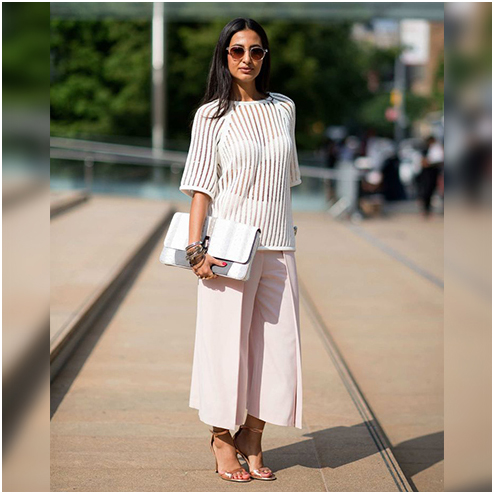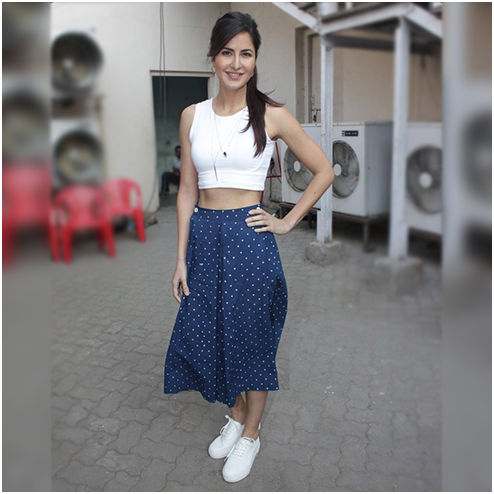 The sassy women pants have caused sensation in the fashion industry and are huge craze among fashion lovers and tinsel town divas to flaunt their cute girlie look and striking appeal. Make your look top notch by slipping into these cool women pants and bring people on their knees to address your bold style statement.

Maxi Dresses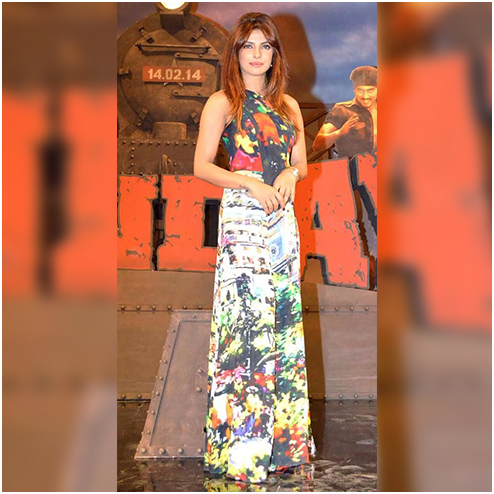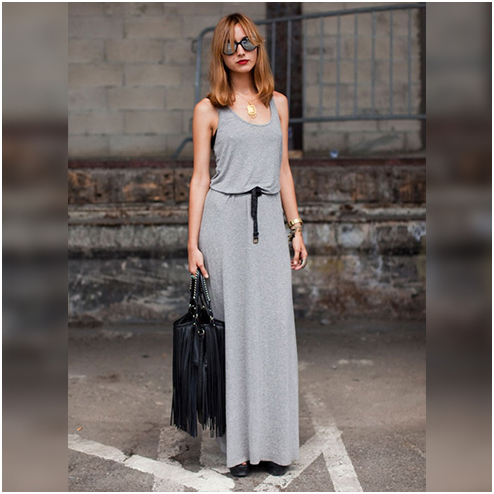 The long floor length dress with baggy structure and airy feel is one of the sassiest and fashionable outfits for summers. Maxi dresses surely come in women' s fave list as no other attire can match the comfort and charming appeal of these exquisite garments. Moreover, you can get dressed in these modern women wears at every occasion, be it house party or beach fun. Go for soothing or fun prints to match the blazing vibes of the season and get the desired appeal. Make sure to pair attractive tribal coin or oxidisedjewellery with these chic outfits and kiss your style like never before.

Denim Shorts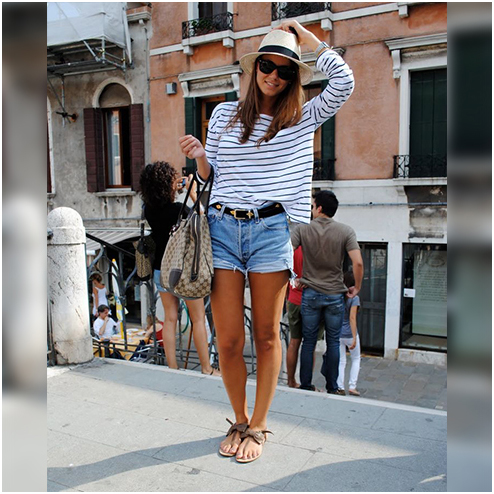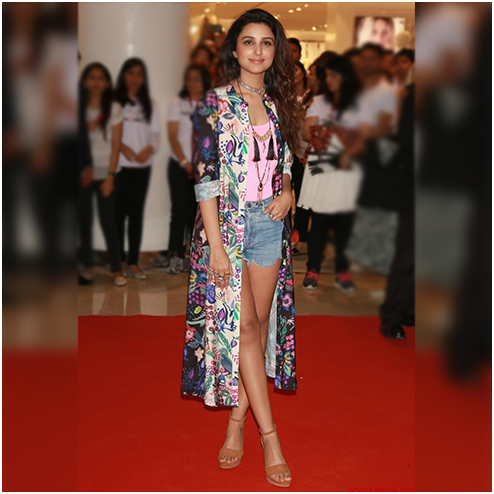 If you are in no mood to spend time in selecting an outfit to go with the soggy summers, just take out your fave shorts and slip into it to make a statement. Denim shorts or hot pants are forever love of any woman as they are the most comfortable and slinky women wears. Plus, you don't need to work on other embellishments or add-ons as the outfit is enough to revamp your complete personality. Get ready to flaunt your gorgeous toned legs (Obviously they are!?) by slipping into extra short shorts and be the queen of sass in seconds. You go, girl!!!

Crop Tops
Young girls have replaced their western wardrobe with a spray of these sultry women tops. Crop tops are just an advanced version of forever women tops with bit more sassy appeal and bold looks. Make sure to pair them with the right bottom wear and accessories to bring the best out of you. There are various versions of crop top – plain subtle top, graphic printed crop top, emoji crop top or party-wear lace work crop top. Which one is your style or you want to seen in your darling closet???
Take a pick and get ready to dazzle like sunshine!!!

Off Shoulder Dresses
If you don't want to keep it plain and go out of the box, just go with stylish off shoulder dresses. The bold appeal of these voguish women wears can make you look like million dollars in a snap and are the best to flare your summer look. Pick hues like alluring mustard, pastel pink, aqua blue or sea green to match the latest fashion trends and the sparkling vibes of the hot weather. You can pair cool white sneakers (White sneakers are love!) with these chic summer dresses and show off your phenomenal style statement at every moment.