if you have to name one thing which you just can't skip at any point of time with any kind of outfit, what would it be??? Do you want to miss the opportunity??? I don't think so. So, let's dig deep into these tiny cute tinklets which are so very important in every woman's life. just update bit of our fashion knowledge and find out the massive range of different types of women earrings to elate our soul. Women absolutely love such things. There you go!!!

Stud Earrings: Forever Love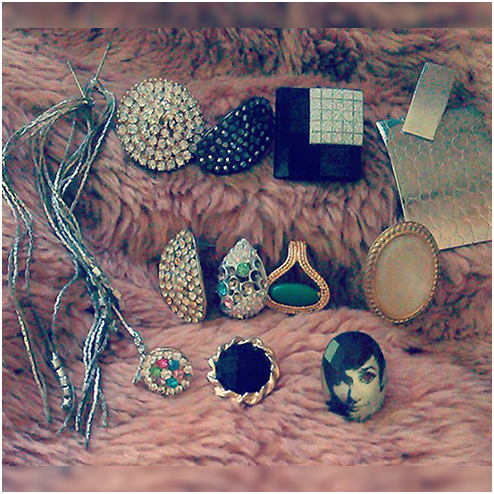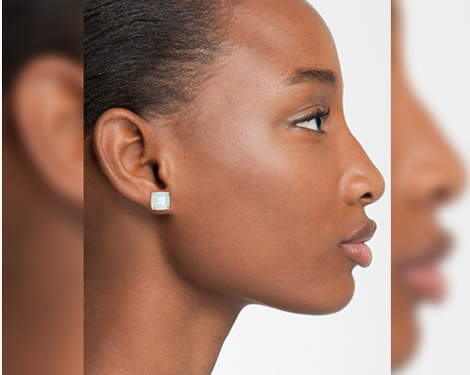 Known to be the best jewellery for sophisticated formal look, stud earrings are forever fave of fashion loving women. These beautiful designer earrings are closely attached with the ear and look glamorous when perfectly matched with the attire. From small to huge, subtle to bold designs, you can get a spray of such beautiful earrings to pair with range of designer clothes and engage a gaze at any moment. You go, girl!!!
Danglers Earrings: Flaunting Time
As the name suggests, this beautiful type of women earrings are just meant to dangle. Attached to the ear with the use of thin wires, these attractive jewels come in range of shapes and sizes to match the personal taste of the individual and the theme of the occasion. Danglers are generally used by fashion experts to spruce up their overall appearance and make heads turn around with their phenomenal fashion statement. Get one now!!!
Chandeliers Earrings: Designer Touch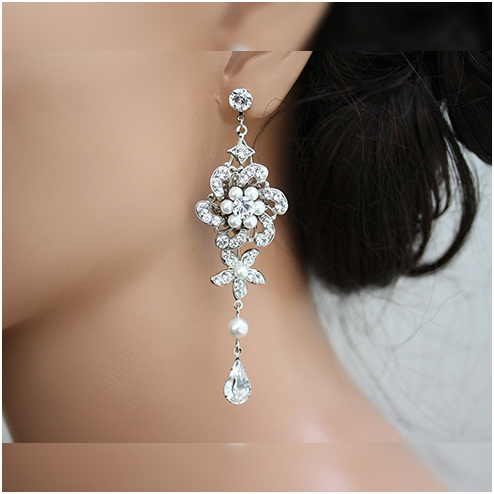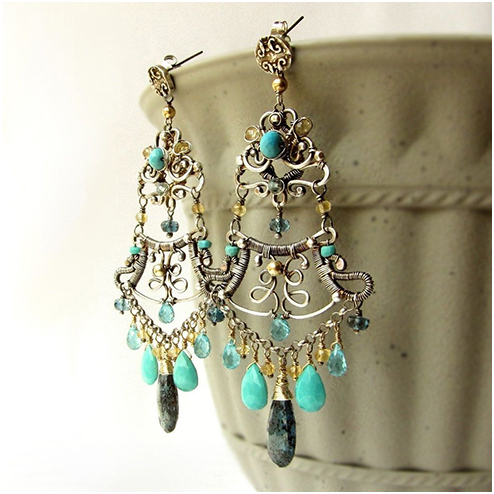 These are far huge and regal than its name. Chandeliers are the most popular and fascinating type of Indian earrings for any party or gala. Embellished with array of precious gemstones and multiple layers of pearls, these lavish earrings look best when paired with royal gowns and other designer women wears. Also, make sure to get the perfect hairdo to ace up the complete look and give your best shot at every moment.

Feather Earrings: Open your Wings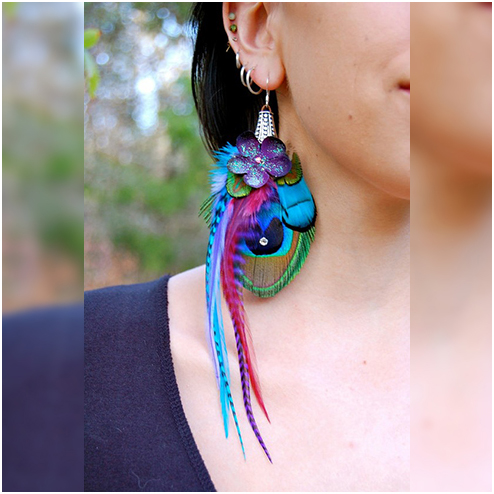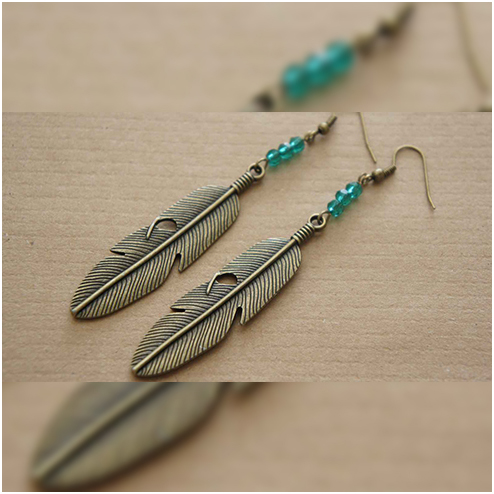 There was a time when feather earrings become the foremost choice of every fashionista due to its bold look and striking appeal. The best thing about this type of earrings is its unique look and easy manageability. Since they are extremely light in weight and fashionable in appeal, you definitely need to get one for your dazzling self. Pair it with baggy ill fitted clothes to break the rules!!!

Chand Balis Earrings: Enthralling Ethnicity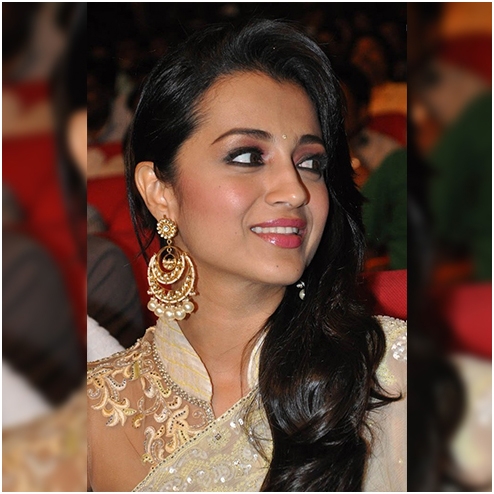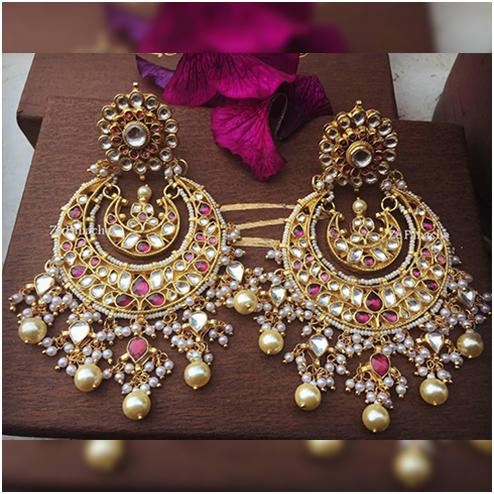 Where are you ethnic lovers???
These charming Indian style earrings are meant to don wonders to the wearer's personality. The exquisite pair of chandbalis looks brilliant on every woman regardless of their body shape, size, skin tone and shade. The neat design of closely attached pearls and incredible ethnic appeal adds glow to the overall appearance of the wearer. Every Indian woman has a bunch of these ethereal jewellery in their most loved jewellery box.

Jhumkis: Forever Captivating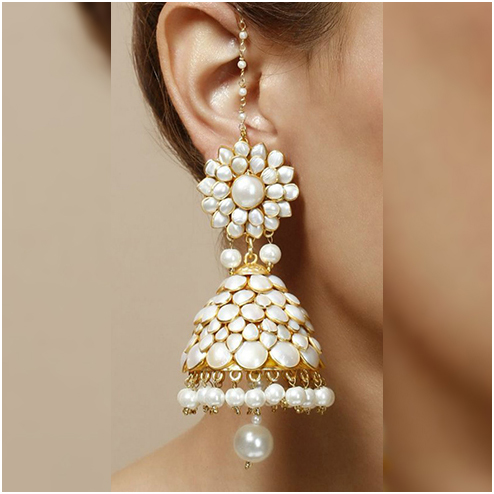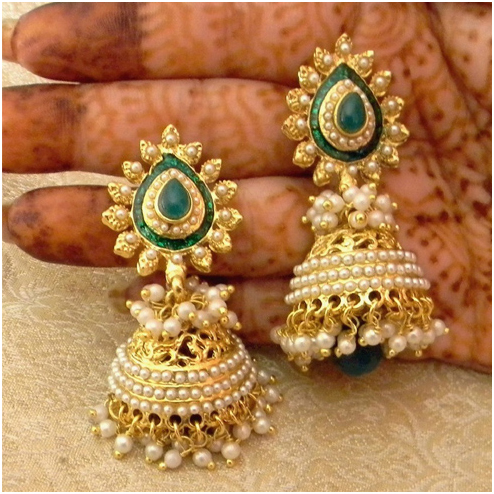 Whenever you feel like that there is a need to make a comeback to enchanting ethnicity and traditional feel, take out your fave pair of jhumkis to get the desired. You can pair them with a casual pair of kurti and jeans and strut like a fashion pro. The traditional jhumkis in black metal are the most favoured one!!!
Ear Cuffs: Be Bold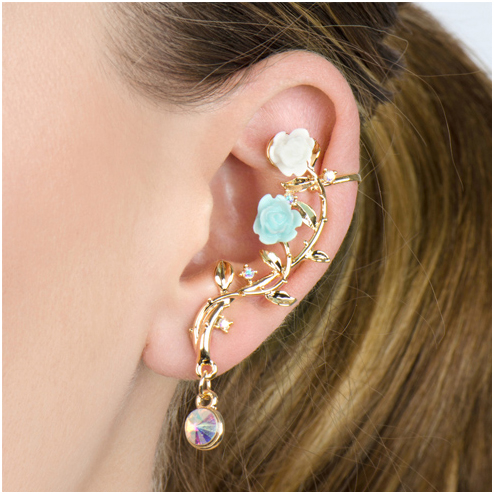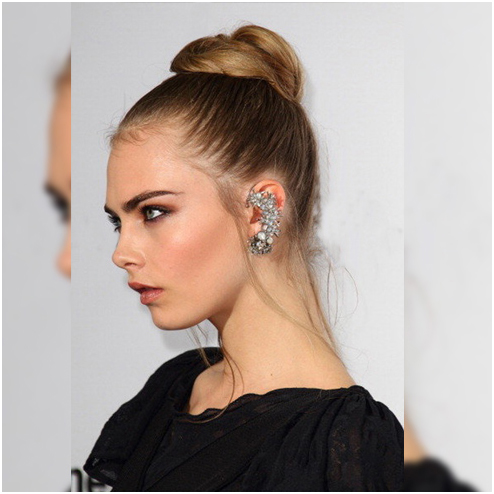 Ear cuffs have caused sensation in the fashion industry and are huge craze among fashion lovers. Whether from the front or the back side of earrings, the jewellery covers almost the whole part of the ear and looks extremely fashionable and sassy. Ear cuffs look perfect with stylish western wears and comfy Indo westerns to get the desired appeal.

Bajoran Earrings: Go Boho
Since the youth generation is always eager to try something new and sassy, thus bajoran earrings came in the picture. The attractive piece of jewellery is highly popular in fashion enthusiasts to show off their bold and cool style. A part of the earrings is worn on higher end of the ear and connected to the lower segment with the help of a chain. The lower piece falls loose below and looks extremely gorgeous when paired with a ravishing outfit. Make sure to dress up your hair properly to get the desired appeal.

Spikes Earrings: Bewitching Edges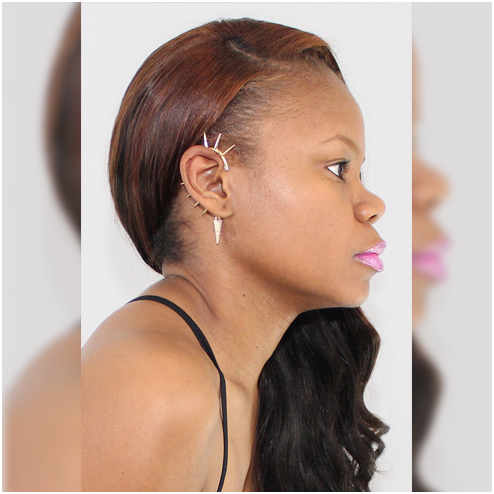 Cluster Earrings: Pack of Pearls
Isn't that sound something like stars???
Well, it kind of is. The collected formation of various attractive pearls when joined together makes beautiful cluster earrings. These can be in an array of lengths from short to huge one. Buy some for your dazzling personality and flaunt your great choice of earrings instantly. Also, don't forget to slip into sassy designer wear to match the enthralling capacity of this regal piece of earrings.
Lever Back Earrings: Setting Trends
The name is because of the shape of the back part of the jewellery. Also, this is one of the best earrings for recent time as you don't need to have piercing to get in these beautiful piece of tinklets. So if you want to accessorize yourself for befalling gala but in no mood to pierce your gorgeous ears, go for lever back earrings. They are simply the best to pair with stunning designer wears for women and make a statement every time you walk out. Hurry up!!!

Dejhoor Earrings: Elegance Personified
You might not be familiar with the name but the earring does look friendly. Dejhoor earrings are the traditional jewellery of Kashmir and are originated from their only. The thin thread connecting the front earring part of the jewel makes it unique from every other type and pitches the level of ethnicity to an unimaginable level. One can tie the thread part to the hair and make it look absolutely stunning. These traditional earrings are definitely the best choice for lavish Indian weddings and family celebrations.

Pinchers Earrings: Forever Groovy
If nothing matches your individual style and bold appeal, just stick to this gorgeous pair of women accessory. Pinchers are the new fashion thing. This cool pair of danglers has nothing to do with the occasion or time; just listen to your mood and go with the flow. But make sure to dress properly to get the desired appeal and make heads turn around.