Chappa, the pitstop for light, elegant and quirky clothes is at it to give you a taste of what hand-made work feels like! The sustainably-sourced, ethically hand-made clothes and accessories by Chappa is here to make a statement in more ways than one.
The brand vouches as it brings the talent of small artisans to the forefront, whose expertise lies in dying art form of hand-weaving and hand-block printing. Each product has its unique variations, character and an extra dose of love, something that machine-manufactured clothes and accessories simply cannot have. Chhapa offers a wide range of products that fit every mood. They have something for everyone in clothes, trinkets and home decor!
Garments Weaving into the desi vibe, raw materials such as Organic Cotton, Khadi and Silk are delicately woven into a tapestry that marries the traditional and the modern. Right from summery dresses for women, adorable shirts for toddlers or beer-print shorts for men, there is something in store for all!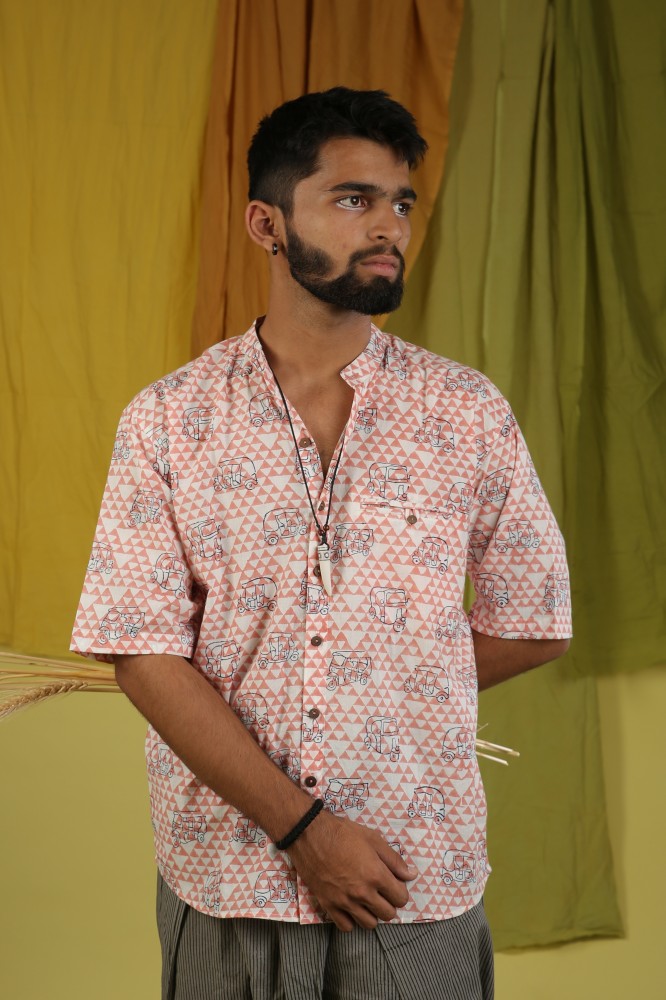 Her Sarees by Chappa are the ones that reserve a sweet spot in the consumers' wishlist! Why so? Well, they are premium quality, comfortable and downright gorgeous. One is spoilt for choice as the designs range from the elegant Ivory Fish Chanderi Silk Saree or the Black Elephant Gold Foil Printed Saree that are perfect for ceremonies to the fun Cartoon-print Mul Cotton Saree and the colourful Flamingo print one that can add that pop of quirkiness to your wardrobe. Aligning to the on-going trend, the signature handmade tassels serves to be the cherry-on-top, as it gives these sarees a bohemian vibe. The Kurtas are equally loved thanks to their unique silhouettes such as side ties, chakli ties and pleats in combination with their prints. The brand offers Kurta, Pant and Dupatta sets as well.
Onto the western wear platter, the collection of breezy dresses, cute tops and comfortable t-shirts are ready to catch your eye. Hitting every woman's sweet
spot, every single Kurta and Dress by Chappa have pockets included! The pyjama set is everything you'd hope for- cozy, cute and comfy.
Him By waking up the inner child which resides in every man, the brand has got some quirky printed shirts which include Pacman, Beer and Automobile . Those that like traditional aesthetics are up for the half-sleeved Bagru print, Indigo Paper Boat print or the Geometric Tetris print shirt. While the Tuk-tuk print shorts are perfect for lounging and chilling around the house, the stretchy cotton Stubbies print shirt can be dressed up or down depending on the occasion.
Kids The tiny shirts and dresses with paper swan designs, tuk tuk print or cartoon caricatures are guaranteed to make your little toddler look absolutely precious.
Trinkets Narania, the Egyptian collection perfectly complements the wardrobe Chhapa offers. They are ornamented with 22 Carat Gold and hung on a brass chain. The collection is an ode to a bygone Egyptian Civilization of majesty, royalty, splendour and beauty. As Chhapa believes in Zero-Waste, all the leftover materials are used to create cute pouches, camera straps, stoles and dupattas.
Home Decor The home decor collection includes soft quilts for adults and kids as well as cushion covers to spruce up your interiors. The cushion covers have pretty car prints on them while the quilts have fish, auto and elephant prints for adults and cartoon print for children. Special prints are available as yardage per metre for home projects or décor purposes.
Bags No ensemble would be complete without the perfect bag to go with it. Quality leather and canvas are hand-stitched for these bags, making them sturdy, reliable and fashionable. They are available as handbags, backpacks, duffel bags, sling bags and laptop bags.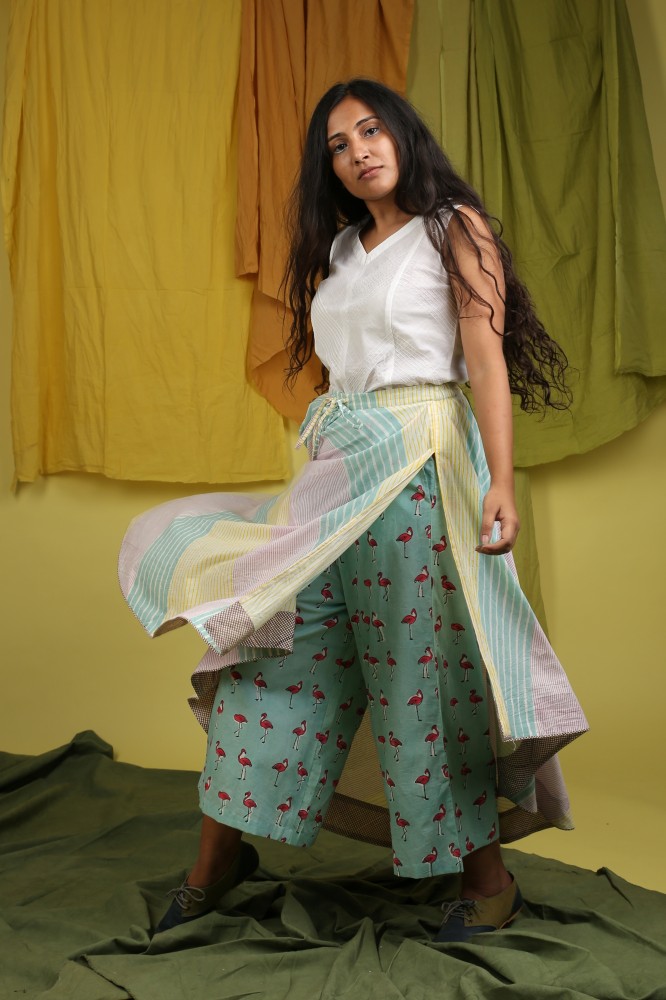 About Chhapa:
Chhapa is a brand that rejuvenates Hand Block Printing with the mission to deliver an Environment
Friendly and a Socially Responsible Style Statement. It was founded in the year 2015. The vision of
the brand is to restore the art of Block Printing by making younger generation more savvy towards
conscious fashion and equipping them to make more sustainable wardrobe choices. The brand mainly uses Organic Cotton, Khadi and Chanderi Silk fabrics to create their
merchandise. The company started from scratch in 2015, and is now able to bring the family work worth
more than Rs. 10,00,000/-. The company has a Team of nearly 10-12 artisans who have an expertise in Block Printing, Dying
and also a talent in stitching that makes the product they deliver so artistic and aesthetic. Chhapa only uses Natural Pigments or Azo Free dyes which are certified by the Government so
that it does not create any adverse effect on the artisans' health and at the same time reduces the
impact on the environment.