New Delhi, Nov 2019:– CJ Living, the brand renowned for bringing to India avant-garde interior designs,has launched a new range of wardrobesby the premium Italian brand, Dall'Agnese's Emotion Up hinged door wardrobes. Fusing the age-old Italian craftsmanship with the intelligent convenience of contemporary, modern and space-efficient design, the brand offers state-of-the-art wardrobes and walk-in closets.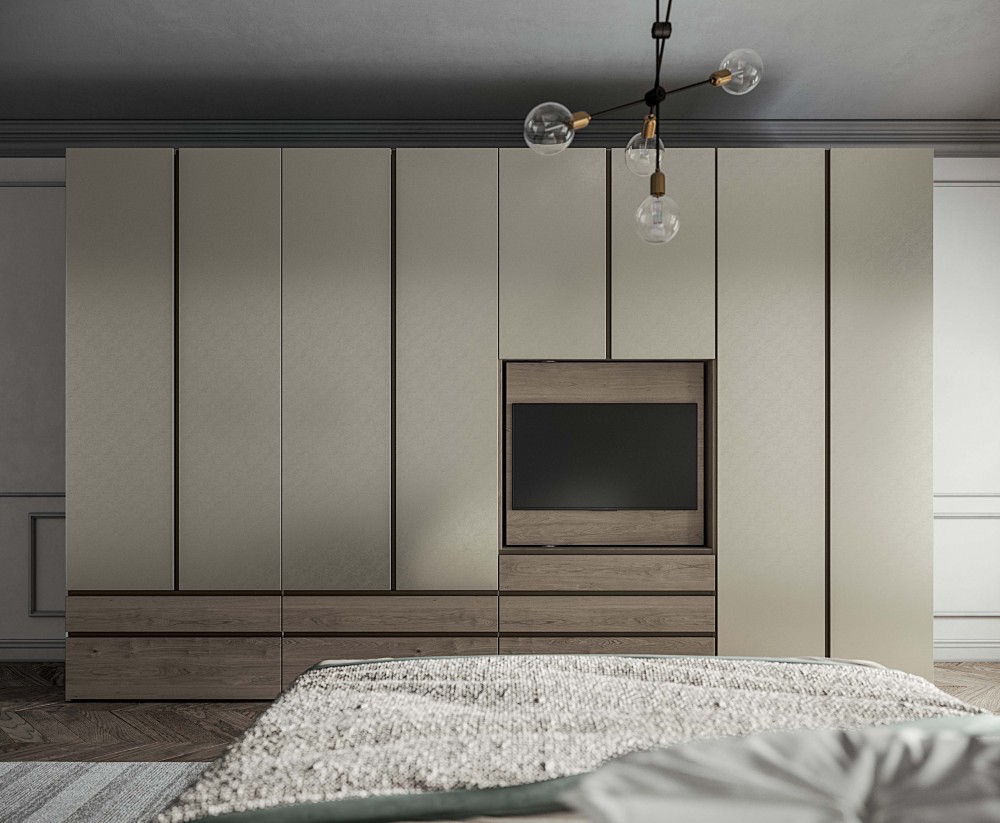 True to their philosophy of minimal and sophisticated looks and maximum functional value, the Emotion Up EMO4 hinged doors impress with clean lines and fine finishes. Handcrafted using the highest quality materials they feature unmatched attention to detail. Fully manufactured in Italy employing age-old design ethos they can fit into any home anywhere in the world.
The EMO4 hinged doors feature discreet recessed handles resulting in a refined look. Theycombine external drawer units, swivel TV panel and a back compartment fitted with shelves. Modular and well equipped, with tailor-made cuts, and a wide range of finishings, from lacquers to the warm shades of woods, to the refined materials of inner fittings, the new Emotion up system is designed with the utmost versatility in terms of modularity and aesthetics. It accommodates different types of doors – from the single panel to the compoundable one – to create a spectacular play of materials and colours.
And, CJ Living carefully curates the pieces, keeping in mind the aesthetic palate of its patrons, and guarantees them storage solutions that satiate their taste for finer things in life.
About the brand:
With its motto of transforming the interiors into iconic living spaces, CJ Living, since 2002, has been bringing ideas and concepts to life using high quality products and creating better, smarter and tasteful living spaces.
With a collaboration of over a decade with some of the best design houses across the globe, CJ Living offers its patrons a blend of thoughtful style, substance and cutting-edge innovations that their homes and workspaces deserve. Running projects pan-India and internationally with countries like Dubai and Nepal, CJ Living is using its expertise and services to usher in a revolution in luxury living spaces.