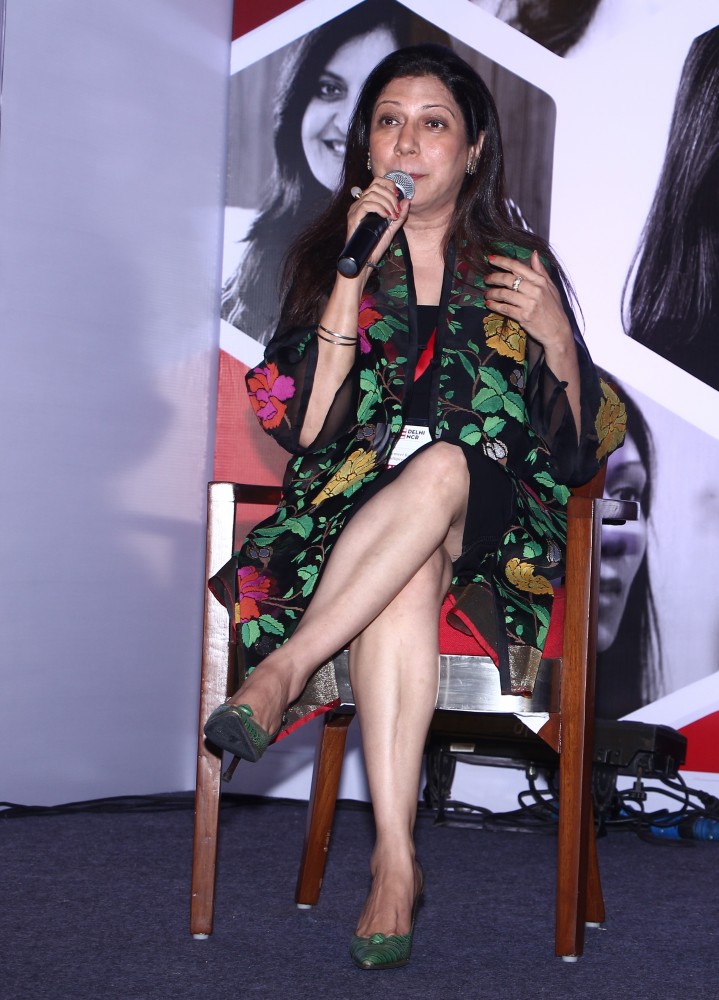 New Delhi, July 18th, 2017: With a view to highlight the burgeoning potential of women in Indian entrepreneurship sector, TiE Delhi-NCR, the world's largest network of successful entrepreneurs and professionals recently hosted the fourthedition of Women Entrepreneurship: New Horizons 2017. Fashion Choreographer, Teacher and Businesswoman, Harmeet Bajajwas a distinguished speaker at the session 'Sky is not the Limit – When Girls Get Going'and was recognized for her contribution to the entrepreneurship ecosystem as an inspiration and role model for fellow women.
On what inspired her to get started,Harmeet Bajaj said, "I was always one of those slightly nerdy kids, who wanted to be the head of term/ class. So, if I did not come first in class, I would get upset. If I wasn't the president of a society, I would get upset. It was a basic innate desire to do something which was ahead of the game. I always looked at myself as a professional and not just as a house wife. I did envisage myself to be a professional and that's what I became." She added, "For me, success always meant a space that made me happy. When you feel you have achieved the objectives that you set out for yourself is when you have become successful."
She further elaborated on women entrepreneurship in India and said,"I can't think of anything that holds women back, in fact I believe women are ahead of the game. They do way more than men, they are way more creative, balanced, intelligent, sensible people. However, I do feel in our society right now, people are learning to accept the success of the men and the women. So, the ecosystem has to encourage that. And the government will play a big role in that."
Geetika Dayal, Executive, Director, TiE Delhi-NCR addressed the audience with her compelling words, "A major problem with India's labor force is that women are missing; we need more women entrepreneurs because every female talent wasted holds a great corresponding economic loss to our nation. Women employers tend to employ a significantly greater number of women as compared to their male counterparts which is the encouragement we are looking to induce with this special interest group initiative – New Horizons 2017."
A recent industry study revealed that at least four out of five women in India would like to start a business; yet, only nine per cent of Indian founders or co-founders are women. 'Women Business Ownership' index of Women Entrepreneurs recently ranked the Indian subcontinent among the lowest, at the 49th rank amongst 54 economies evaluated globally. The conference discussed success stories, challenges, opportunities and the sector's potential with eminent participation from the Delhi-NCR network.
About TiE Delhi - NCR
TiE Delhi-NCR, recognized as the best Performing Chapter Globally has a Special Interest Group on Education & Training. TiE is a non-profit, global community welcoming entrepreneurs from all over the world. We believe in the power of ideas to change the face of entrepreneurship and growing business through our five pillars; mentoring, networking, education, incubating and funding. TiE was founded in 1992 by a group of successful entrepreneurs and is currently the world's largest entrepreneurial organization out there. With programs like TiE Young